Bio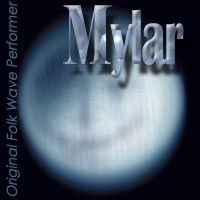 William Mylar
creating music since 1977
William Mylar is the original Folk Wave™ artist and helped pioneer the eclectic style of solo live performing. Mylar also formed one of the first "jam bands" outside of the Grateful Dead.
A singer, composer, musician, arranger and recording artist, Mylar's music has been heard on all media platforms around the world. Mylar is one of the first artists to have his music "aired" on the internet.
While Mylar now performs primarily in the Sacramento, CA area, he has toured the world several times and shared the stage with some of the top musical artists.
For more info and a complete biography, please click Mylar's Wiki button below.